If you want to be a model, you have to work hard. Remember that it's a career that doesn't just happen overnight. You have to put in the effort and know what it takes to succeed in the industry. It takes more than a pretty face and toned body to make a model's career take off. Before you secure modeling jobs you have to work on yourself and present yourself as the best possible candidate for the job. Here is a little guide to getting the jobs you want.
1. Be professional and reliable
.
This should be expected of each person, but some people just don't get it. There's a lot of fun in the modeling world, but remember that it's still a business. You need to show up on time just like with any other job. Don't call at the last minute to say y0u can't make it, when you're booked for a shoot.
Do everything you can to be professional and organized on the set. Confirm your appointments and make follow up phone calls. Arrive five minutes early for your appointments. If you develop a reputation as a model who is professional and committed to the job, your clients will recommend you or hire you again.
If you have an agency, they will report back to the agency that they like working with you and you will get sent out on more assignments.  No one wants to work with a model who doesn't show up and is unreliable. There's no room for diva antics when you are new in the business. So, always be on time and professional.
Tip: Hire the best photographer you can to shoot your portfolio. It's your calling card. If you're new in the industry, a good portfolio  will help you get more work. Make the investment to pay for professional shots because it will be worth it when you start making bookings.
2. Learn about clothing.
If you really want to become a model, you need to know about clothing. Know what looks bests on you. Study different styles and cuts, so you know which is most flattering on your body and which types do not look good on you. You can even study different ways to make something unflattering look better on you.
Know about different labels and brands that suit you best. Be honest about your size when dealing with the people in the wardrobe department. Keep up with the fashion trends and keep your wardrobe updated. Use fashion magazines to learn how to style your clothes and learn about the top models of the world.
3. Know your job.
You may have gotten into this industry because of your looks, but a model's real job is to sell a product. It's not just about being pretty in front of a camera. You have to sell jeans, perfume, cars, cellphones, or whatever campaign they hire you for.
When doing commercial work, you should think about how you can make the product look better. Think of different angles and poses you can use, so that the item stands out in every shot.
Learn about modeling and the industry itself. Watch old interviews of models and photographers. Read about their experiences. Make friends with other models and talk to them.
Aspire to improve yourself by taking classes, so you can learn new skills you can use in your job. An important skill to have is the ability to convey emotion and attitude through a pose and facial expression. If you can master being able to evoke the mood or feeling a photo shoot calls for, you will have a very powerful tool you can use in all your commercial modeling jobs.
A model is part of a team that includes the makeup artist, photographer, art director, and hair dresser. You will work with these individuals to find a way to make a product look good. Even if you are the model, you not more important than the other members of the team. So, find a way to work together well with everyone to make the campaign a success.
4. Be kind to your body.
You body is your product. Take care of it. Get the right amount of sleep and exercise. You should never starve yourself to be unhealthy.
Discipline yourself about eating only healthy food and maintaining a good lifestyle. When you eat well, your skin will look better and you will also feel better about yourself. Regular exercise will keep your body toned. Everything from your teeth to your hair will need to be taken care of.
Apart from nutrition and exercise, it's also important to reduce the amount of stress in your life. Get enough sleep and don't spend too many nights out partying. You will look better in the photos when you look refreshed and well rested.
5. Enjoy your job.
Modeling is a fun job. When you work with the right team and take care of the business side of modeling, you still have the glamorous side of it. You'll experience going on location shoots, which are usually held in different places, so enjoy, relax, and have a good time in front of the camera.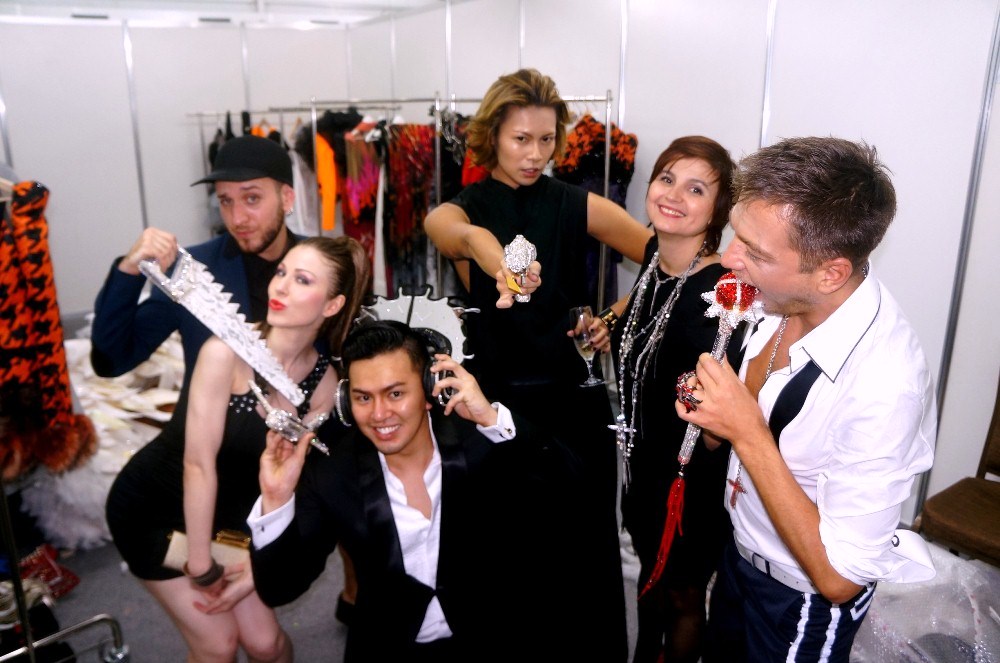 When you are comfortable in front of the camera, you will shine. A lot of people dream of becoming models, so if you're one of the lucky few who is actually on the road to success, take time to enjoy your achievements.
These are just some of the basics you need to know about preparing yourself for modeling jobs. When you follow the advice stated here, you'll always be prompt, professional, and knowledgeable. This will set you apart from the hoards of other men and women, who think that modeling is all about looking good. This will allow you to rise above the competition and carve a fruitful modeling career for yourself.
You can find modeling jobs and auditions here.