Acing your acting auditions may seem difficult, but it's actually easy. But surviving and staying in the harsh showbiz industry is another story. We see it on the news. We see our former favorite actors and actresses on top of the A-list food chain and then they plummet down to the pit where the lions of criticism and vices devour them whole. Even if you idolize them, try and find your own path. In the movie industry, whatever you do can affect your credibility as a performer. Follow these tips and you may not only survive the cut but also last in it.
1.)    Always be ready for the camera.
This doesn't mean just looking pretty or handsome in your outfit, but it also extends to your attitude and the way you carry yourself. Being an actor doesn't just mean looking good, it means acting well. If you're a celebrity you will be under public scrutiny. There are always critics and supporters. Be wary. Take criticism and deal with it positively. Just hold your head high and smile. Remember: grace under pressure. And be a good role model!
2.)    Do your research.
Always keep yourself up to date with what's happening around you. You never want to get caught unprepared by a reporter or paparazzi.
3.)    Make connections.
Make friends and connections wherever you can. This is an essential survival tip that is applicable to any industry. Connections will help you secure jobs in the future and it will boost your credibility and publicity. Having connections gives you a support group that you can lean on and share your sentiments with. Some of Hollywood's legends got their big roles using their connections.
4.)    Learn to take criticism for the better.
It's impossible to please everyone. Focus on improving yourself. Just try to put a positive spin on the negative feedback you get. You'll find it's quite satisfying to be able to prove your critics wrong.
5.)    Do not take rejections too personally.
If you do not get a role you want, don't fret. There are other projects to audition for. The saying goes don't put all your eggs in one basket so don't just count on one role. Have other opportunities and auditions lined up.
6.)    Support fellow actors.
Be supportive to your fellow actors. It's a fiercely competitive industry but having someone as an ally is key to survival. No man is an island.
7.)    Find other things to invest in, not just acting!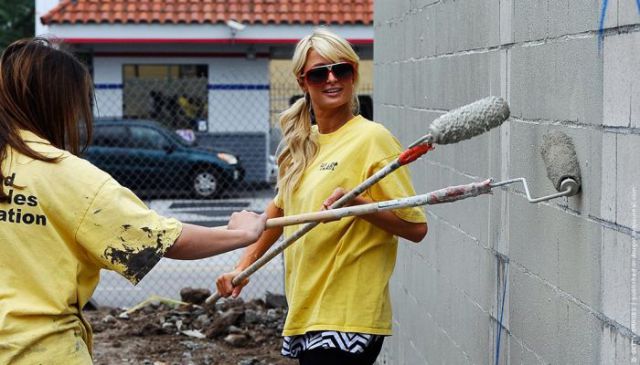 Hollywood celebrities find other passions aside from acting. They own business and venture to other things outside of the industry. Humanitarian work or community service is a good way to give back to your community. Having other things to keep you busy helps you relax when you're not focused on your projects.
8.)    Develop new skills.
Developing new skills keeps you relevant even with the growing demands of the industry. It's okay to move out of your comfort zone and do something new. Enroll in special courses and maybe you can even use it in your next movie project.
9.)    Stay healthy.
Health is wealth. You need to be fit and stay fit. The emotional, physical, and mental demands of an actor can take its toll. Meditation, running, any kind of exercise will be a good stress buster.
10.) Be professional at all times.
Always be professional. There are times you will reach your limit but don't lose your credibility by being a prima donna. If you are tough to work with, you will earn a bad reputation. Others are just as busy as stressed out as you are so sensitive. The acting skills are just one part of the story, but how you survive and last  in the industry is up to you.
Visit ExploreTalent.com to know more about the entertainment industry.