Most of us probably think that a modeling job is as easy as posing in front of a camera. But in truth, modeling is one of the toughest work there is because models are expected to work harder than they can handle.
They ought to attend fittings, castings, and other kinds of shows related to their field, plus they have to get used to working under an unfixed schedule. If you want to get started in the industry, it is important that you get acquainted with the different types of modeling jobs you can get.
High-Fashion Modeling
Because of its models' striking features, high-fashion modeling is easily recognized. The models' exceptional looks make them very popular. Classifications of high-fashion models are divided into three, and they are as follows:
Fashion Print
Fashion print models usually pose for print advertising. Since designers make and break their reputation through fashion print modeling, it has been one of the most demanding modeling jobs.
Runway
Runway modeling has the most demanding requirements because it sets specific numbers when it comes to height and other physical features. Complying with its strict requirements would be worth it because models in this category have the highest pay. Runway models have to do their best to represent the creations of famous fashion designers on the ramp.
Catalog
Catalog models pose for catalogs such as Montgomery Ward, Spiegel, and JCPenney. The models' rate will usually depend on the volumes of poses that they are taking. Right height, posture, slender body, and classic beauty are usually the requirement for catalog modeling.
Editorial Modeling
Editorial modeling centers on publications. Models pose as an interpretation of editorials and other kinds of articles. As opposed to high-fashion modeling, editorial models have lesser requirements. It is subdivided into two categories.
Fashion Editorial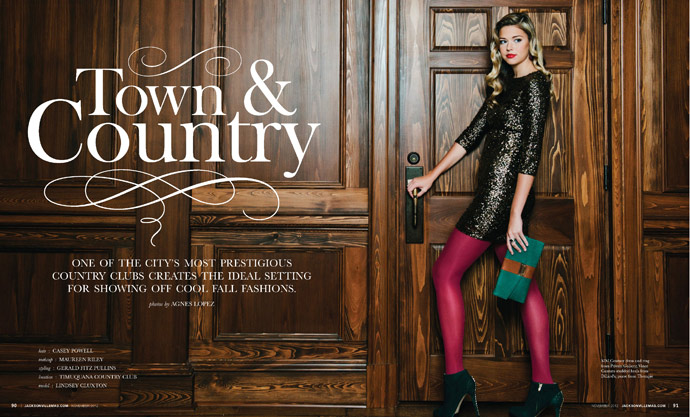 You have to be versatile for you to meet the switching demands of the prospect audience of a magazine if you want to become a fashion editorial model.
Land Mag Editorial
Land mag editorial has a sexual theme, so models are tasked to wear limited pieces of clothes. This is the reason it is often interchanged with glamour modeling. Toned and slim body is often the most essential requirement and not the height.
Glamour Modeling
Like models for a land mag editorial, glamour models have to work in accordance with a sexual theme. Glamour models endorse lingerie, club wear, and swimwear. This type of modeling job is oftentimes associated with nudity. Make sure to talk things over with your employer, what you will model for and the kinds of poses you will have to strike. Glamour modeling is a very broad category, and you can't create a scene in the photo shoot just because you don't know what the project is all about.
Commercial Modeling
This is where the most numbers of modeling agencies work for. This category is classified into two.
Products
Commercial models represent the products in the best and most entertaining way. Most of the time, these models demonstrate how a promoted product is used.
Lifestyle
Lifestyle models are often contacted when a company wants an illustration of their idea for a specific project. The requirements for the models are often concept-based.
Parts Modeling
Like what its name suggests, models classified under this category usually pose with only some of their body parts shown. To have a good start, it's advisable that you find an agent who has a lot of connections. Breaking into this field might be hard if you go freelance.
It is also highly recommended that you as an aspiring model to get signed with agencies, no matter how big or small it is, although t will still be hard to land a gig considering the fact that there are hundreds of models within an agency. Nevertheless, securing a spot in an agency is your saving grace because you will definitely be represented.
To end, it is a good start to know the different types of modeling jobs that will best suit you. You can't just show up in auditions without knowing what it is you are trying out for. Know these and assess yourself. Find out where you will best fit in and excel. Modeling is a tough world. You have to be all geared up to get out of this world alive and successful.